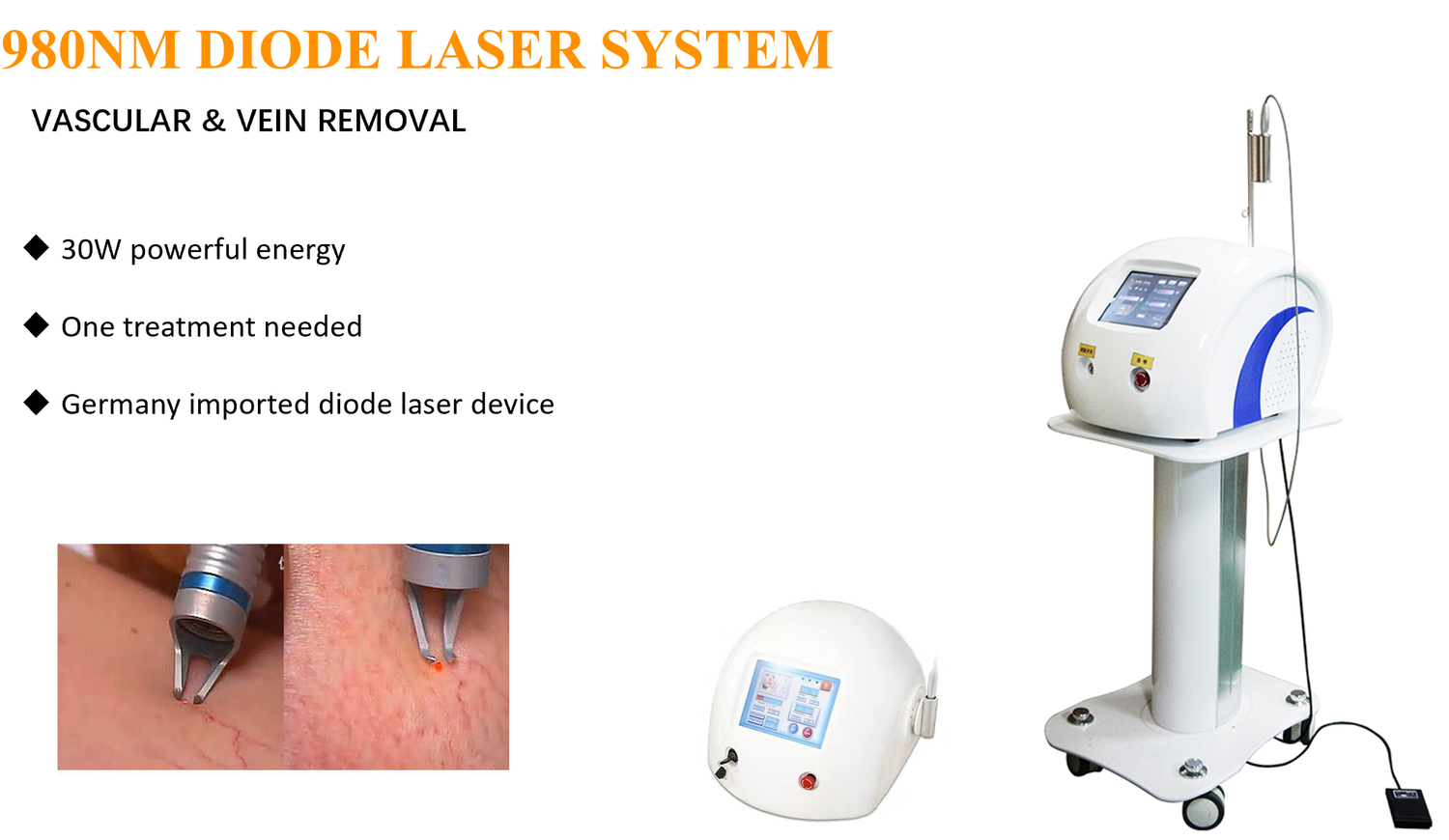 Workingprinciple
The980nm laser pierces the skin and penetrates the superficial blood vessel. Theheat generated from the laser coagulates the blood inside the vesselcausing it to collapse and seal. Over the next few weeks ,the vesselwill disappear and all the blood will be removed by thebody's scavenging cell. The newer laser treatments allow the delivery of aprecise dosage of energy to each blood vessel without injuring any nearbystructures.
Applications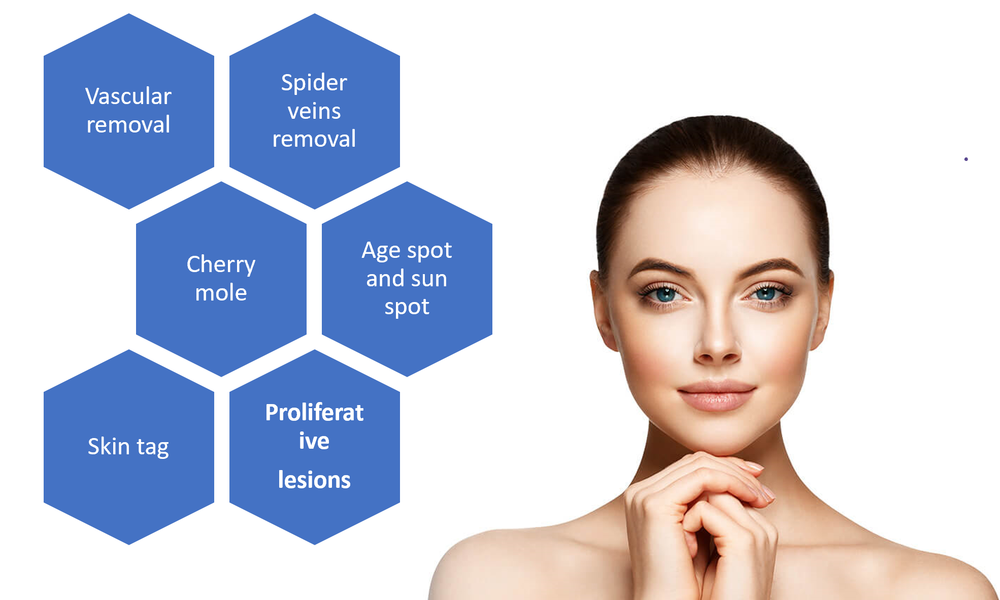 Advantages
1.Noconsumable parts, the machine can work 24 hours a day.
2.Treatment tip diameter is only 0.01mm, so which will not damage the epidermis.

3. The high frequency creates high energy density, which could coagulate targettissue immediately, and these target tissues would be sloughed offwithin one week.

4. Only one treatment needed.
5.Portable design, easy for transport.
6.Top equipped spare
Parameters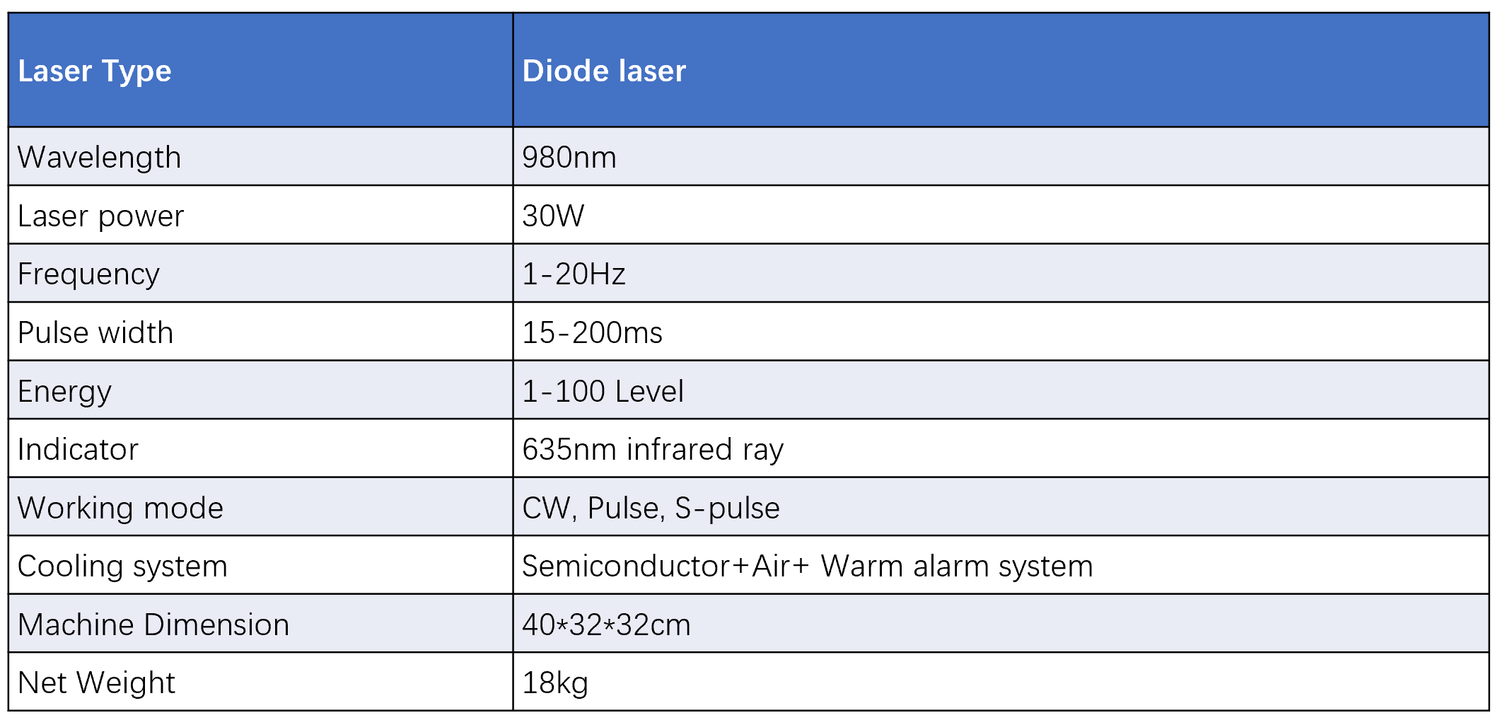 Before and after