Overview

Photon dynamic technology originates from the research of the NASN, where the researchers
found that different lights could make fibroblast and muscle cells grow 5 times faster. This finding is approved by dermatologists, and widely applied in the beauty products.
As the newest high-tech products, PDT system uses genetic bio-light of over 99% purity with non-thermal effect, imported from the USA, it can sitmulate the proliferation of the fibroblast and reconstruction of collagenous fibers of dermis, make skin regaining elasticity and brightness, and finally bring the effect of skin whitening, fixing, rejuvenation and ante-oxidant.

Treatment
l Remove freckles, sunburn, pigmentation, reduce solar damaged skin.
l Cure whelk, acne, and hair follicle inflammation
l Improve the expansion of the erythema of Erythema acne and blood capillary.
l Wrinkles removal, skin tighten and anti-aging.
l Narrow the bulky pore, improve rough skin
l Improve the dull skin because of poor circulation of metabolism.
l Eliminate fatigue, improve sleep, relieve pressure, especially suitable for the sub-healthy crowds.
l Facial nerve mild lesions recovery
l Repair of damaged skin: skin rejuvenation after peeling and Allergy; instant repair of Laser
wash eyebrows, tattoo; Sensitive skin repair;Skin restoration for the following symptomssuch as
burns, blister and pigment after improper operation of the IPL
l Diminish inflammation, relieve pain, promote the wound healing and recovery after operation.
Specifications: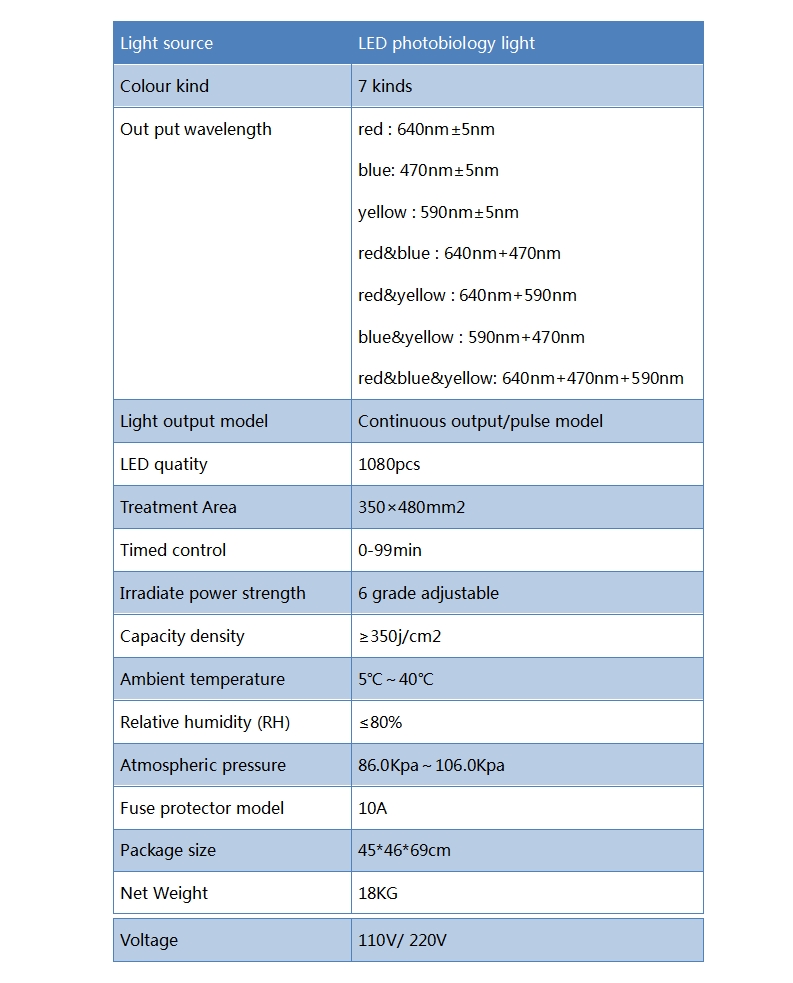 Before and after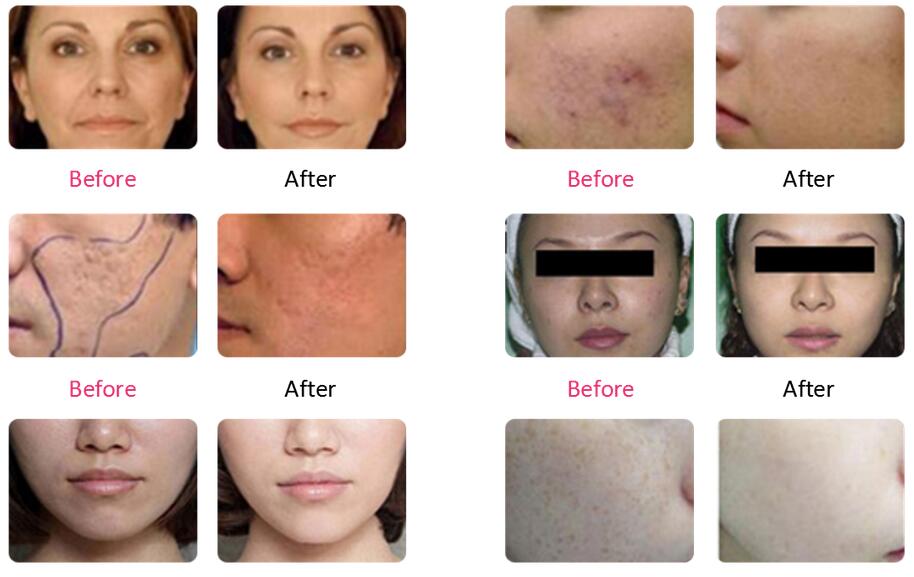 Real machine showing: