Ndyag laser tattoo removal machine ----- ND002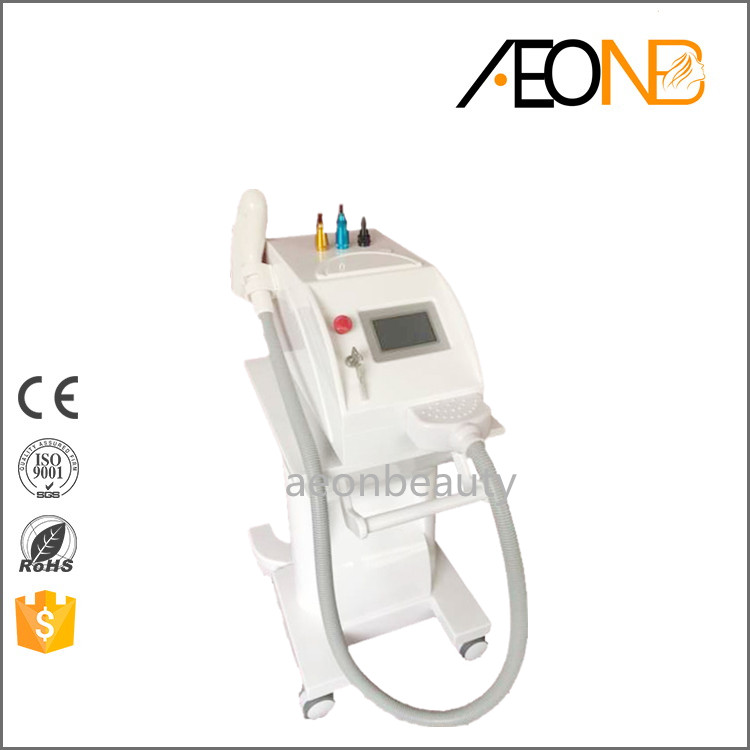 Working Principle:
Q-switched laser device NdYag the effect of the explosion applies laser, which can penetrate the cuticle
efficiently pigment mass in the dermis. Laser pulses in the nanosecond range and a high energy. When the laser is absorbed by the pigment according, mass pigment expands quickly and break into particles that are eliminated through phagocytes. Then the shattered pigment is absorbed by the body and is excreted out. Gradually the pigment becomes lighter and lighter until disappear.
Features
Three probes totally: 1064nm, 532nm, 1320nm. Can be used on any color tattoo removal and carbon skin rejuvenation.
1. Fast result, big difference can be seen after the first treatment.
2. Latest design, portable and easy to use.
3. High energy, 1-2000mj adjustable. High frequency, 1-10Hz adjustable.
4. Strong imported diode laser aiming light, make treatment more exactly.
5. Give carbon as free.
Apply for:
532NM: Colorful tattoo, 532nm probe is mainly used for green,red,coffee and brown, pigment treatment
1064NM: Black and dark colors of tattoo, 1064nm probe is mainly used for blue,black and cyan, pigment treatment.
1320NM: Skin whitening; pores closing, 1320nm black doll probe for skin rejuvenation.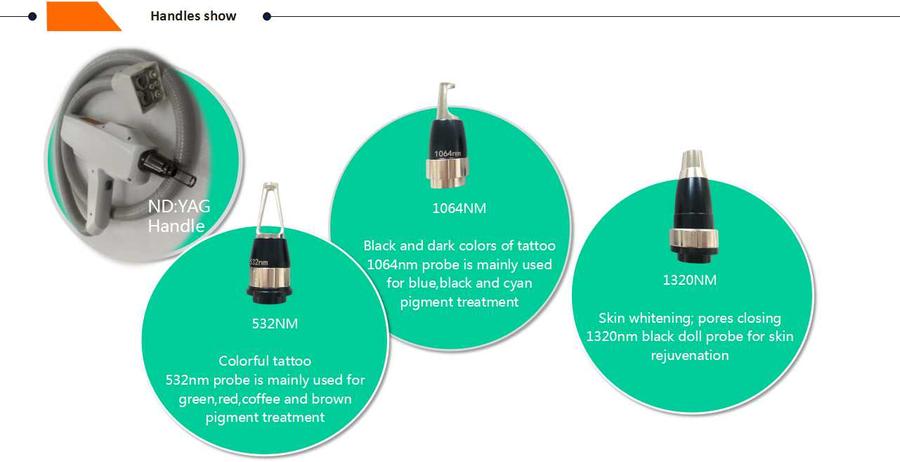 Specifications:
| | |
| --- | --- |
| Model | ND002 |
| Screen | 8 inch touch screen |
| Language | English, Spanish, French |
| Probe Wavelength | 1064nm Probe,532nm Probe,1320nm Probe |
| Energy | 1-2000 mJ |
| Width of pulses | 6 ns |
| Frequency | 1-10Hz |
| Spot diameter | 1-8 mm |
| Cooling system | wind + water + semiconductor + display cooling |
| Package size | 33*46*74cm |
| Net weight | 25KG |
| Voltage | 110V/ 220V |
Before and After treatment: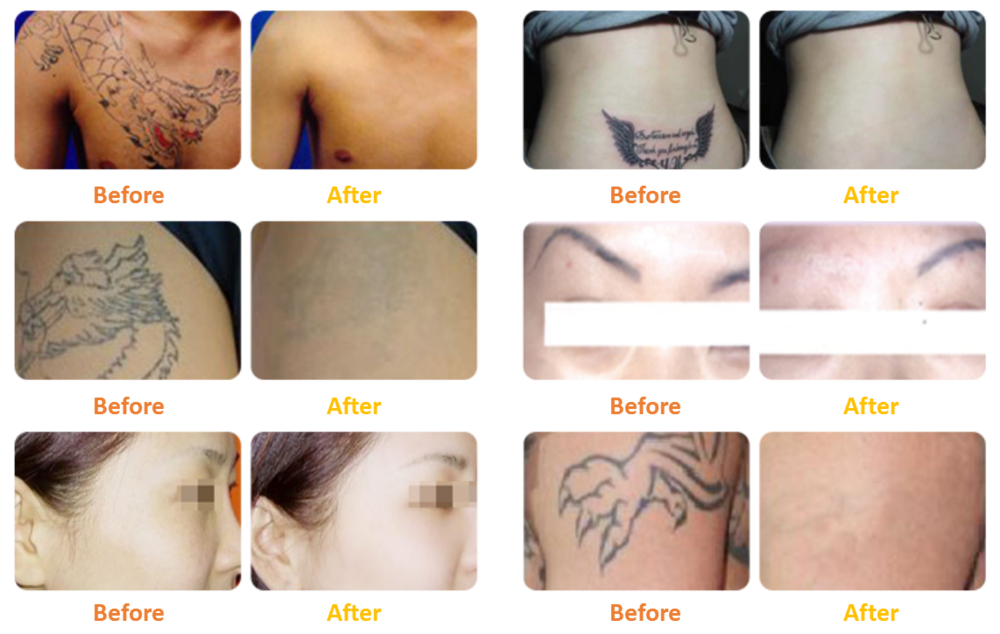 REAL MACHINE SHOW: