808nm Diode Laser is the mostprofessional technology to remove unwanted hair. It is suitable for all kindsof skin and hair, can be used on whole body, such as legs, arm, lipsaround,beard, armpit, chest, bikini area.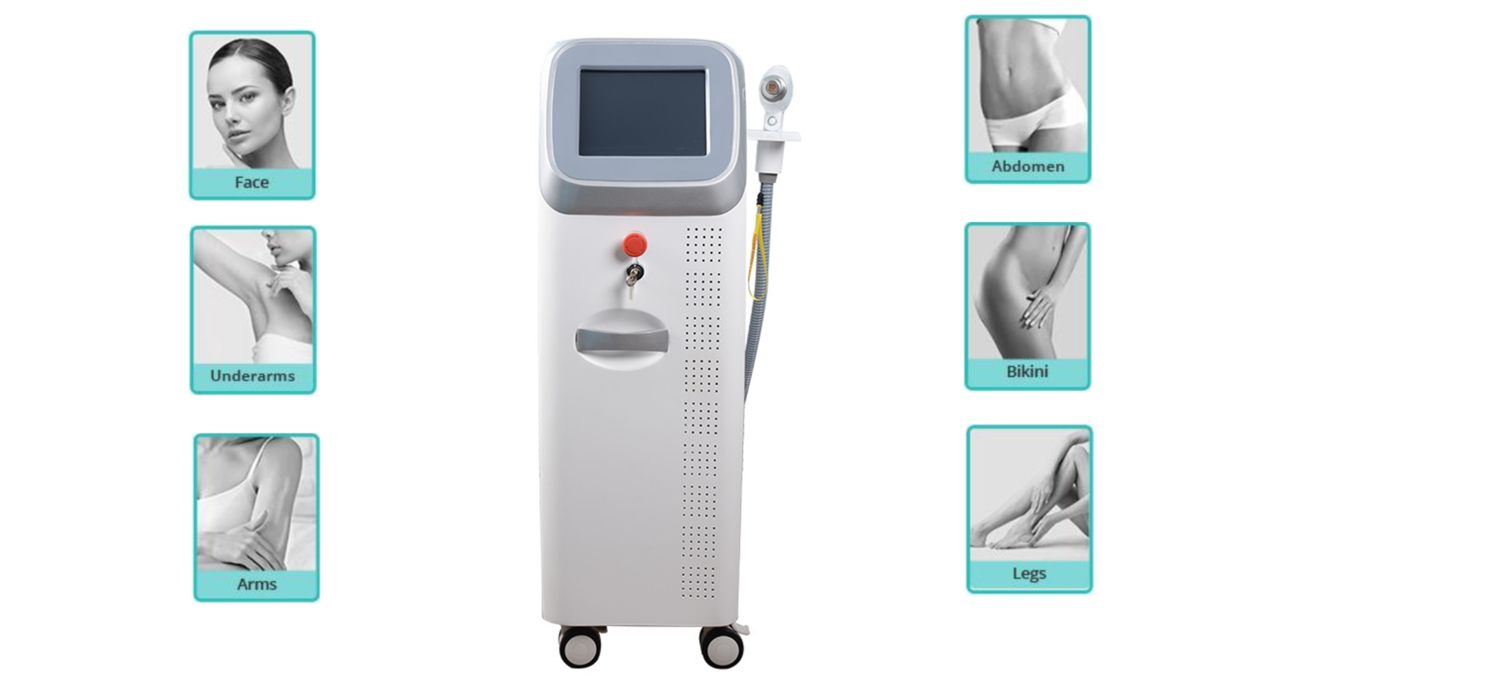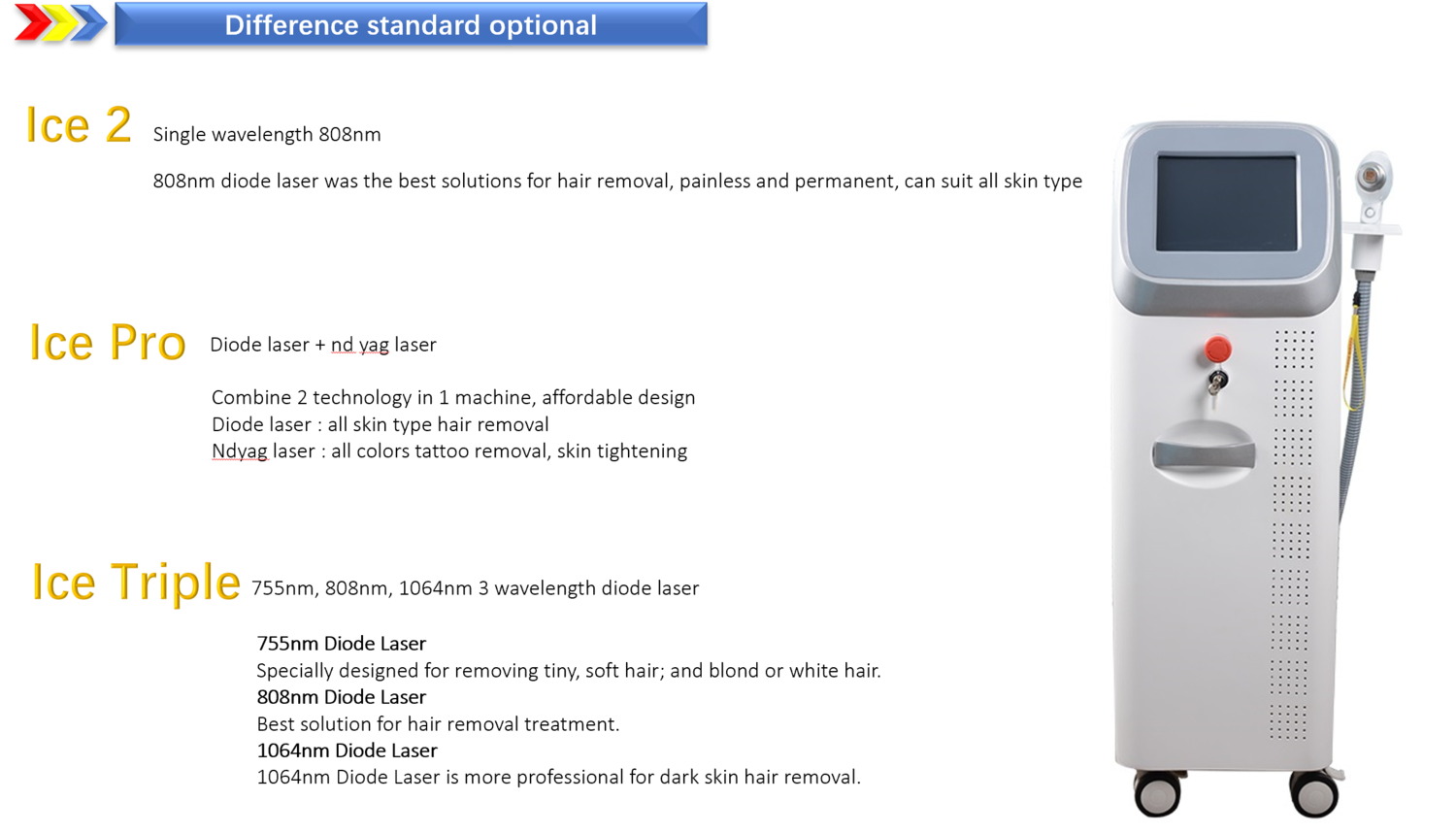 755nmDiode Laser
Speciallydesigned for removing tiny, soft hair; and blond or white hair.
808nmDiode Laser
Bestsolution for hair removal treatment.
1064nmDiode Laser
1064nmDiode Laser is more professional for dark skin hair removal.
Ndyag laser
Ndyaglaser : all colors tattoo removal, skin tightening